At Jupiter Ed

, we strive to make teaching and learning easier for everyone: teachers, administrators, students, and parents. Our goal is to advance technology to:
| | |
| --- | --- |
| ✓ | Help students learn more and learn faster with interactive, engaging content, and stay on top of their homework |
| ✓ | Help parents stay informed and involved in their children's education |
| ✓ | Help teachers monitor their students' progress, collaborate on curriculum, flip the classroom, and spend less time on grading and data entry |
| ✓ | Help schools make more informed decisions, and operate more efficiently on limited budgets |
Jupiter Ed was founded in 2004 by David Hundsness, a former middle/high school teacher in Silicon Valley. As a teacher, he was an early adopter of electronic gradebooks since 1992, but over the years he found all the software applications were still clunky and tedious. So in the summer of 2004 he decided to program his own. "At first I was just developing the gradebook for myself," says Hundsness, "but within a few days I realized all teachers could use something like this." He launched the gradebook as SnapGrades, and teachers immediately recognized the value of having grades online for students, and they loved how much easier it was. By 2009, SnapGrades had become the #1 web-based gradebook.
Jupiter Ed has proven to be the innovation leader in education technology. Within a four-year span, we expanded the gradebook to include the SIS, LMS, and test analytics, far outpacing all our competitors. We developed nearly all our features in-house, not acquired from third-parties, so Jupiter iO is the most integrated solution on the market.
Jupiter Ed is completely self-funded, and profitable since 2006, with no debt or investors. We have recruited the brightest talent, with employees now in 7 states. We currently serve schools in all 50 states, totaling 3.9 million students.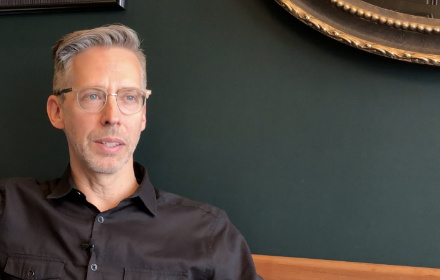 DAVID HUNDSNESS
Founder + Former Teacher
I have never worked with a better company or program.
Dee Sillanpaa
Queen Creek Unified, AZ
Thanks for continuing to improve your product. I wish all software developers were as responsive!
Zane Quible
Oklahoma State University, OK
Your tech support is the quickest in the world! You run an amazing company!
Meir Muller
Columbia Jewish Day School, SC